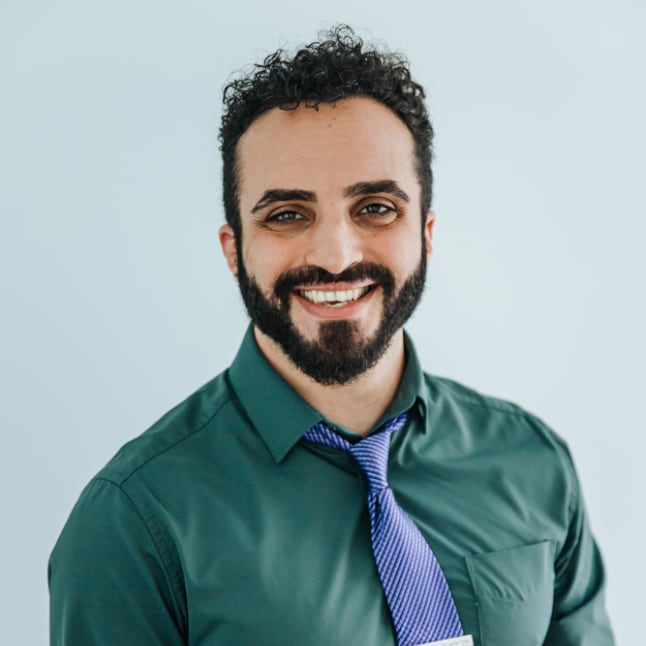 Eddie Gordon
DPT, COMT
Fluent in: Farsi and Hebrew
egordon@innovaphysicaltherapy.com
As a Los Angeles native, I went to UCLA for my undergraduate studies and in 2015 earned my doctorate in physical therapy from the University of New England in Portland, Maine. I've made Seattle my home since Summer 2016.
I love working with a profoundly amazing team at Innova who share a common core principal: treating the patient as a whole person. Targeted manual therapy and a tailored home exercise program, which properly challenges the nervous system, has been shown to be the most effective combination in restoration of optimal physical function. Clients who possess the drive to be active participants in their recovery will make the fastest recovery.
Treating men with pelvic floor dysfunctions, which include urinary, rectal, and sexual dysfunctions has been one of my most rewarding experiences. The number one question I get from patients who have been suffering with pelvic dysfunctions is "why didn't anyone tell me sooner?" I want to spread awareness to patients and the general medical community about how the right physical therapy approach can heal most non-infectious pelvic pain and dysfunctions.
My interests outside of work include learning new languages, watching sports, driving my jeep to local and distant hiking spots, and long-sdistance running. I participate in events held by the Jewish Community Center on Mercer Island, volunteer at the Seattle Humane Society and I'm also a member of the American Physical Therapy Association (APTA).