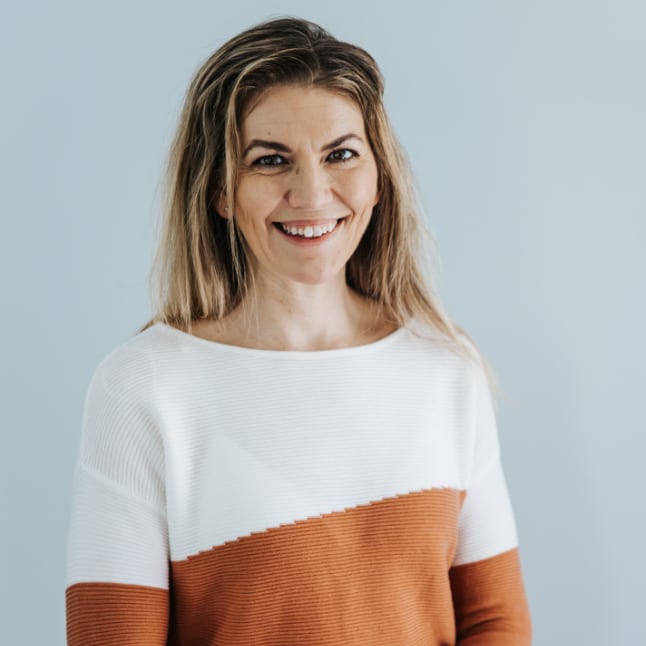 Michelle Spore
RYT, Certified Personal Trainer (NASM), Group Fitness Instructor (ACE)
info@collabfitness.com
My name is Michelle Spore of CollabFitness, LLC and I'm very excited to partner with Innova Physical Therapy to offer patients the Sustainable Health Program. This unique yoga and personal training program can be a beneficial next step following physical therapy to maintain your optimal health. I am a Registered Yoga Teacher (RYT) with the Yoga Alliance, a Certified Personal Trainer (NASM), a Group Fitness Instructor (ACE). I'm also an active yoga teacher, fitness instructor, personal trainer, coach, and professional educator. I graduated from Arizona State University with a degree in secondary education and am an active substitute teacher for local schools. I am joyously working toward becoming a 500 RYT—graduating at the end of the year!
Having personally walked through injury, major surgery and the rehabilitative process with Innova physical therapists, two key elements that helped me return to quality movement were a consistent and balanced yoga practice and sustainable strength training. My professional and personal experiences, and the belief that we are all meant to move well over a lifetime, help guide every class and session I teach.
I am passionate about collaboration, working together to see clients take a holistic approach to quality movement, and education to help build sustainable yoga and exercise practices. I believe a healthy mindset is the catalyst for health and wellness and that good movement should be approached with knowledge, balance and joy.
Beyond the joys of movement (yoga studio or gym), I enjoy roasting and drinking freshly-ground coffee, venturing down trails of green with Muffin (my pup), cooking and recipe developing with my husband, living room dancing with my daughter and belly laughing with family and friends. Find me at: www.collabfitness.com/innovaphysicaltherapy. Let's see how we can get you moving!